Heavy duty security gates and fencing
We install all types of security fencing and gates systems from more common boundary fencing to specific fencing brand systems.
Palisade fencing
Paladin fencing
Nylofor fencing systems
Loop Top, Bow top, Tango rail sytems
Mesh panel fencing
Child safety fencing systems
Wrought iron gates
We can manufacture and install a variety of gates from simple small passageway to ornate feature gates.
With a huge range of railing heads and ornate scrolling to choose from, Tollhouse can design gates specific to your taste and style to compliment the property.
We also install automatic gate entry systems to provide that extra security if needed. These systems can be simple remote fob entry to a more sophisticated LED intercom monitor system which can pair up to modern smart phones and be accessed whilst away from the property and even abroad.
All gates can be tailored to your needs with security, convenience and safety in mind.
Please contact us for more information on gates and gate entry systems.
Railings and Barriers
We can manufacture and install all types of barriers and railing from road side crash barriers to spectator guard railings.
Crash barriers / swing barriers
Turnstiles
Anti theft driveway bollards and post systems
Spectator guard railing
Roadside pedestrian railings
As suppliers to local councils we offer a full fitting service on our kee klamp, disability access range, support rails and barriers.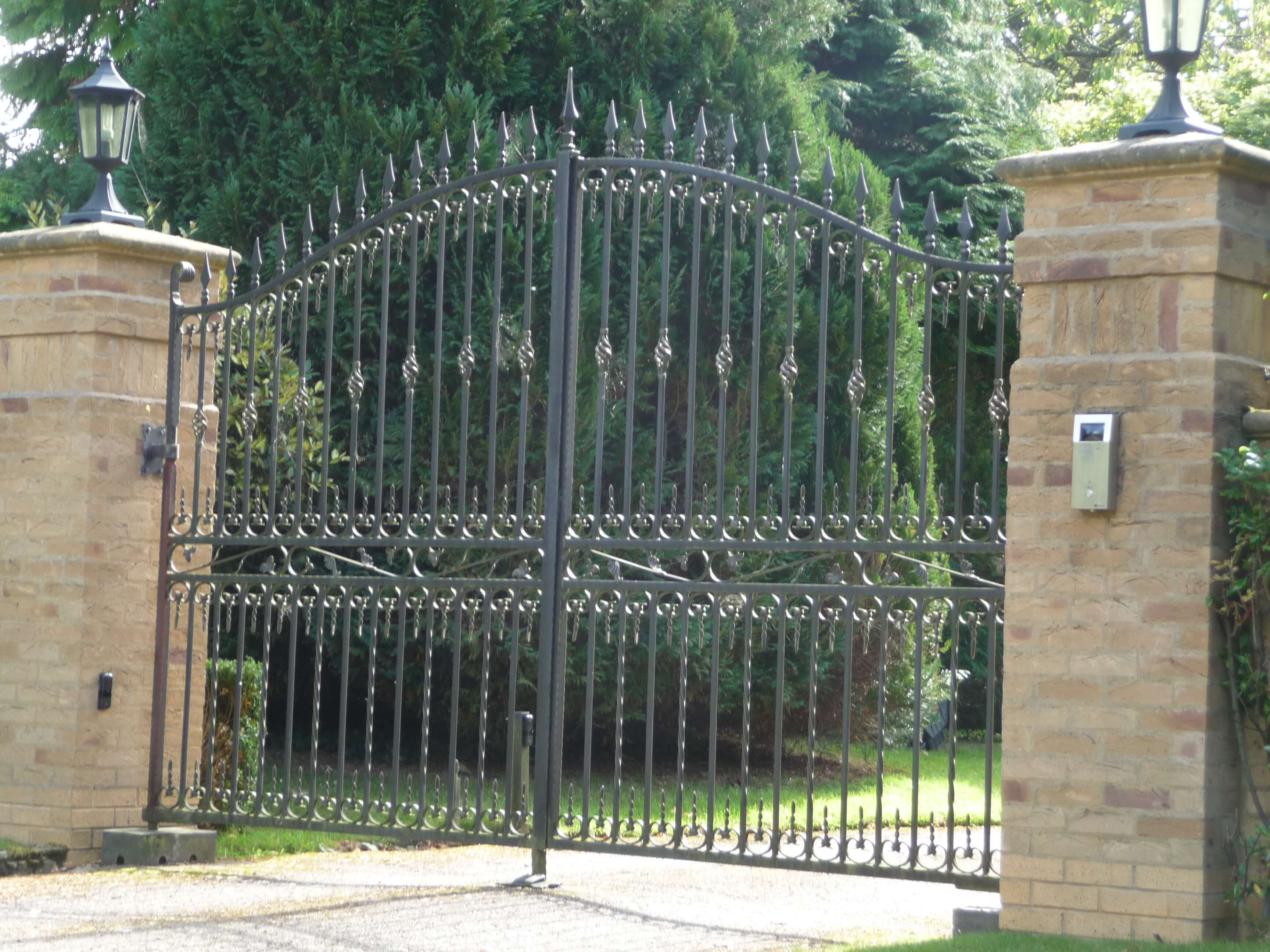 Our Gates and Fencing Products